Siman Orchestral Training Center
It is a Private educational institute created in 2011 and focused on the creation of new young musicians. It works on the basis of individual training (private lessons or small classes), and mainly in orchestral training and performance, emphasizing on group instruction. Also, provides valuable support and consulting, because our training center can provide effective and consistent solutions according to the different needs of a musical project, business or educational organization; as well as training music professionals interested in pursuing this project.
Siman Orchestral Foundation provides support for children and young people who do not have socio-economic ability to access the Orchestral Training Center, acquiring the necessary support to participate in this program full of benefits
Is pertinent to mention that there are different types of intelligence, including musical intelligence, which according to Howard Gardner, American neuropsychologist, is the ability to express themselves through music forms, such as singing in tune, remembering melodies, have good sense of rhythm, or just enjoying music. It is one of the components of the model of multiple intelligences proposed by him, which holds that there is no single intelligence, but a multiplicity. He claims that musical intelligence influences the emotional, spiritual and the human body. Also says that music structure the way we think and work, and help the child in learning math, language and spatial skills.
The opportunity to practice music at an early age also provides other benefits: it extends the imagination, promotes flexible thinking, discipline and helps in expressing emotions and feelings. By learning music, are strengthened other dimensions of the personality. To validate the above mentioned, it is clear that in the educational process and music there are at least three levels: cognitive, affective and psychomotor, treated equally in the School and musical training.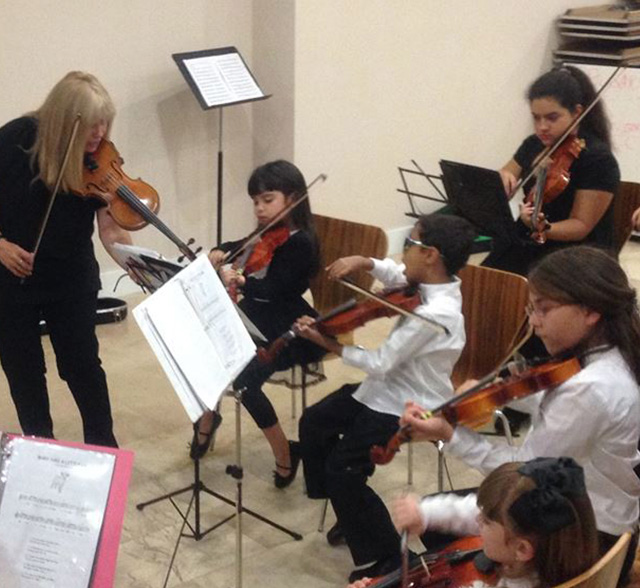 Music Initiation: Pre-Junior Orchestra
Is the stage of first contact with Music. Tools are provided to achieve basic skills in motor development, rhythmic, vocal, instrumental, and music theory; all through practice in groups.
The instruments used follow the Orff Approach of music education: color plates, rattles, xylophones, metallophones, soprano, alto and tenor recorders; typical small percussion and percussion. This overall process takes 5 semesters (2 ½ years) in lessons twice a week of 1 ½ hours each. Simultaneously, it is possible to start training in the wind or string instrument.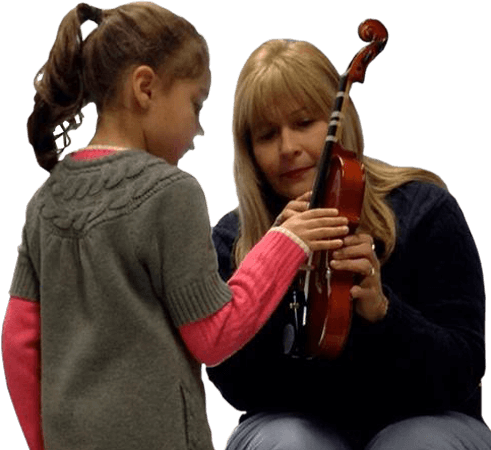 Basic Training Program: Junior Orchestra
In this program, students have the option of learning to play symphonic instruments: Strings (violin, viola, cello and bass); Woodwind (flute, oboe, clarinet and bassoon) Brass (horn, trumpet, trombone and tuba) and Symphonic Percussion (snare drum, bass drum, xylophone, timpani, crash cymbal, bell, glockenspiel and marimba).
Students, following the structure of an Orchestra, will be able to read music in a more advanced level and will be part of Winds or String Orchestras with its own repertoire, allowing them to consolidate tuning between instrumental families.
Integrated Program Youth Orchestra
This program of advanced orchestral training leads to the development of an essentially collective work and represents an intensive study of the instrument, in partial groups of the orchestra and performances of works from the international repertoire.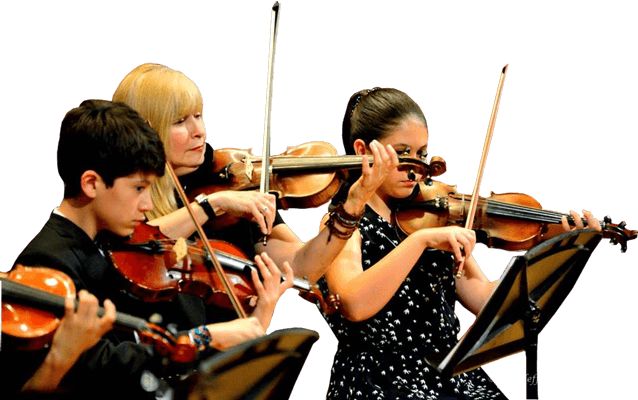 Through education and collective practice of music, SOTC aims to contribute to the social integration of children and young people of Florida, and mitigate the damage caused by violence and other environmental factors, such as socioeconomic conditions.
Our primary goal is to show children how to explore the creative universe of music, backbone of this program and always present in everyday's children, who has the ability to play melodies and rhythms using their own body or any object; and subsequently join them in their evolution in order to establish a national network of orchestras in Florida: Pre-Junior, Junior and Youth Orchestras.
This program was created to encourage socialization through musical practice for children and youth, and thereby contributing to the creation of multiple orchestral centers.
Implementing a musical learning process, ensure the benefit for children and youth, reducing the risk of involvement in illicit activities (drugs, crime), helping communities affected by violence, improving quality of life, providing new life options and new ways of relating to others and the environment. Also, it is an alternative for children and young people to develop their talents and find a positive choice for leisure.
SOTC will provide to children and young people a basic level of musical training as a guarantee and contribution to their fundamental right of receiving integral education and free development of personality.
Music has been chosen as one of the cultural strategies with social purposes in many countries, because it is one of the cultural expressions present in all contexts and with a greater ability to influence the daily lives of individuals and communities, as indicated by the UNESCO.