SIMAN ORCHESTRAL FOUNDATION (SIMANOF) is a nonprofit foundation that contributes to the orchestral training of children and youth from two (2) years old, in order to provide an opportunity to grow professionally and personally in today's globalized world, where it is necessary to rescue the values ​​of respect, friendship and loyalty through music; always offering a high-level in music education. Headquarters is located in Miami, Florida and is in constant development through projects in other cities of the United States, Europe, America and Asia.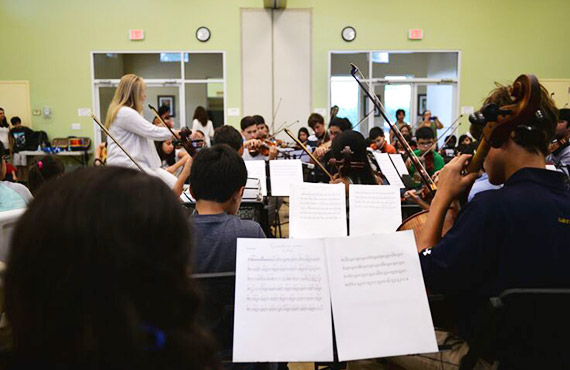 Based on the successful Venezuelan National System of Youth & Children's Orchestras and Choirs, better known as El Sistema, a global model of innovation in music education created by Maestro José Antonio Abreu, 36 five years ago, with the aim of empowering musically most vulnerable groups: children and youth.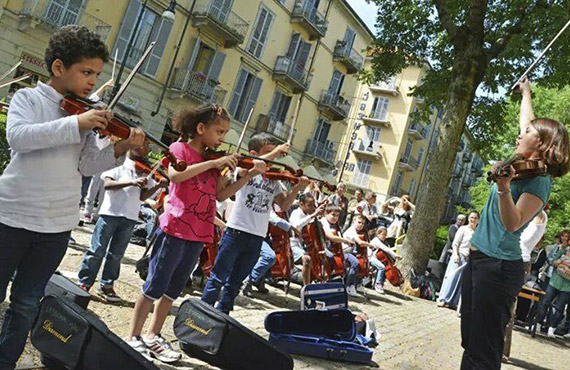 Art Education As A Universal Right?
Clearly arts education have occupied a marginal place in education systems in most countries in America; thereby, the past two decades, UNESCO and other international organizations have emphasized in consistently incorporate arts education in all possible educational processes, as an alternative of seeking creativity and as a necessary resource for integral education.
Also, music and art in general are capable to create a community spirit; gathering different groups, ethnicities, genders and making visible their wishes. Are also a vehicle of expression that should be accessible to all and abandoning the elitist touch that usually have, because art education is a universal right; it's a wonderful choice to keep children closer to music as a discipline, away from the troubled and violent world where we live, in order to show them how musical performance can be a space for creativity, personal enrichment and as a tool to acquire a profession for the future.